4th Annual Sea Level Rise & Climate Change Conference
Providing Corporate Decision Makers with the Right Tools to Navigate Sea Level Rise


When
Tuesday, March 31, 2020
9:00 a.m. – 5:30 p.m.
Where
Four Seasons Miami
1435 Brickell Avenue
Miami, FL 33131
Google Map
Climate change. Sea level rise. Extreme weather. These are all imminent threats to our coastlines. Join us for Hinshaw's 4th Annual Sea Level Rise & Climate Change Conference—designed to provide corporate decision makers with the right tools to navigate sea level rise.
Conference emcee, Tom Hudson (WLRN Vice President of News), will facilitate the conversation around the current results of resilience efforts in South Florida; and the economic, legal, and financial implications of sea level rise. And we are excited to share that Florida's Agriculture Commissioner Nikki Fried is a confirmed speaker. Commissioner Fried will discuss her department's Florida Energy and Climate Plan, which provides realistic steps and strategies to secure clean, affordable energy while creating new opportunities for Florida's economy and addressing the growing crisis of climate change.
The conference brings together different segments of the business community—construction, real estate, architecture, engineering, finance, and insurance—challenging all to work together and partner with local and state municipalities and regulatory bodies to develop proactive solutions.
Click here for highlights and takeaways from Hinshaw's 3rd Annual Sea Level Rise & Climate Change Conference held in April 2019.
Agenda
Registration Information
Registration available now for Hinshaw's 4th Annual Sea Level Rise & Climate Change Conference!
The registration fee for the one-day conference grants attendees access to all conference sessions on Tuesday, March 31, and also includes a continental breakfast, lunch, and hors d'oeuvres and drinks at the reception.
Registration Fees:
Jan 8-Feb 14
Feb 15-Mar 24
After Mar 24
Regular
$100
$125
$150

Government or Non-Profit

Organization
$45
$45
$45

Refund Policy:
Cancellations received on or before February 28, 2020 will be refunded. Cancellations received after February 28, 2020 are non-refundable. Substitutions will be accepted at any time at no additional charge. All cancellations, requests for refunds, and substitutions must be made in writing via e-mail to Tarah Smith at events@hinshawlaw.com. All refunds will be mailed within four weeks after the date of the conference.
Speakers
Tony Abella, Jr., Area Senior Vice President, Arthur J. Gallagher & Co.
Eliot C. Abbott, Partner, Hinshaw & Culbertson LLP
Jim Albert, Chairman and Founder, Neptune Flood Insurance
Nancy Ancrum, Editorial Board Editor, Miami Herald
Kieran Bowers, President, Swire Properties
Steven Carlyle Cronig, Partner, Hinshaw & Culbertson LLP
Nikki Fried, Commissioner of Agriculture and Consumer Services, State of Florida
Jane Gilbert, Chief Resilience Officer, City of Miami
Billy Grayson, Executive Director, Center for Sustainability and Economic Performance, The Urban Land Institute
Rhonda Haag, Chief Resilience Officer, Monroe County
Greg Hamra, LEED, AP, Senior Sustainability Educator, Hamra Center for Climate Solutions
Eduardo Hernandez, Co-Founder and Head of Business Development, EigenRisk
Tom Hudson, Vice President of News, WLRN | South Florida (Conference Emcee)
Jennifer Jurado, Chief Resilience Officer, Broward County
Jesse M. Keenan, Ph.D., Professor, Faculty, Graduate School of Design & John F. Kennedy School of Government, Harvard University
Yoon Hui Kim, Ph.D., Global Director of Client Services, Four Twenty Seven
Amy Knowles, MBA, Chief Resilience Officer, City of Miami Beach
Mario Loyola, Senior Fellow, Competitive Enterprise Institute
Tom Lupo, Partner, Hinshaw & Culbertson LLP
Katharine Mach, Associate Professor, University of Miami Rosenstiel School of Marine and Atmospheric Science
John Malueg, Manager of Resiliency Programs, Stantec
Maria Molina, P.E., President, Nova Consulting
James Murley, Chief Resilience Officer, Miami Dade County
Patrick Murphy, Executive Vice President, Coastal Construction
Rosemary O'Hara, Editorial Page Editor, South Florida SunSentinel
John Scott, Managing Director | Florida REMS, Colliers
Michael Sukop, Ph.D., PG, CHg, Professor, Florida International University
Peter Sullivan, Chairman, Hinshaw & Culbertson LLP
Harvey Sheldon, Partner, Hinshaw & Culbertson LLP
Tiffany Troxler, Ph.D., Associate Director of Science, Sea Level Solutions Center, Florida International University
Raghuveer Vinukollu, Senior Vice President, Natural Catastrophe Solutions Lead, Munich Reinsurance America, Inc.
Greg West, Chief Executive Officer, ZOM Living
Transportation & Parking
Take Brightline to the Conference from Fort Lauderdale and Palm Beach!
Save 20% on SMART Service tickets when you use promo code SEACON20.
Take the Brightline train south to the MiamiCentral station. Follow the signs to the Wilkie D. Ferguson MetroMover station. Get on the Brickell Loop and exit at the Financial District stop (very last stop). Exit and walk 1 block south to the Four Seasons hotel.
Four Seasons Hotel Parking
Valet Parking is available at the Four Seasons Hotel at the discounted rate of $18 for up to 10 hours. Valet Service for overnight guests is $48 per car per night.
Additional Resources
Every day you can find news that deals with climate change and sea level rise. We've gathered a collection of articles that highlight issues we'll be dealing with at the conference.
Sponsors
Platinum Sponsors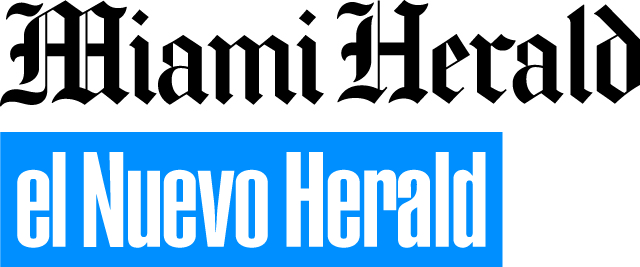 Gold Sponsor
Corporate Sponsors

Transportation Partner