Hinshaw Partner Anne Couyoumjian Honored with Heart of a Champion Award
February 1, 2017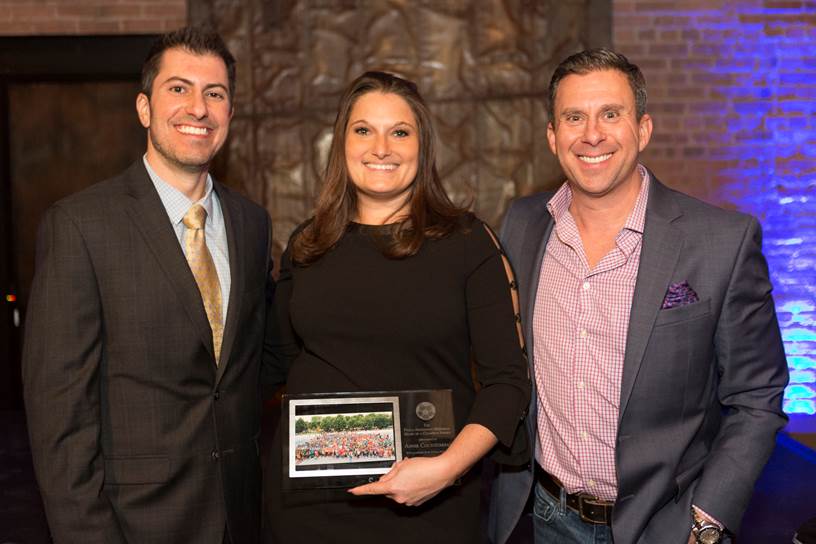 The U.S. law firm of Hinshaw & Culbertson LLP is pleased to announce that Hinshaw partner Anne C. Couyoumjian was honored with the Paula Armstrong Memorial Heart of a Champion Award by Urban Initiatives. Couyoumjian received the award at the 11th Annual Soccer Ball benefit, at Morgan Manufacturing in Chicago, on January 27, 2017. She is pictured holding her award (on right) alongside Carmen DeFalco and Marc Silverman of ESPN Radio.
Urban Initiatives is a nonprofit organization that runs a health and education soccer program in the Chicago Public Schools. It serves over 15,000 children in 30 Chicago neighborhoods. Couyoumjian currently serves as President of the Associate Board for Urban Initiatives.
Watch the Urban Initiatives video that introduced the award.
For more information about Urban Initiatives, visit www.urbaninitiatives.org