Navigating the Stop W.O.K.E. and Don't Say Gay Acts
Friday, October 28, 2022 | 4:00 p.m. EDT | 3 p.m. CDT |
Fort Lauderdale, Chicago, Virtual
Register: Chicago Office (In-Person)
Register: Fort Lauderdale (In-Person)
Hinshaw is pleased to bring together Fort Lauderdale Mayor Dean J. Trantalis, Senior Political Director Joe Saunders of Equality Florida, Public Policy Director Mike Ziri of Equality Illinois, and Hinshaw Attorneys Andrew Gordon and Laura Knittle for an important discussion on the Stop the Wrongs to Our Kids and Employees ("Stop W.O.K.E.") and Parental Rights in Education ("Don't Say Gay") legislation that went into effect this year in Florida.
This program will:
Provide a summary of the laws;
Explore the implications on educators, employers, and Florida communities as a whole; and
Outline the steps that are being taken by various stakeholders to address the impact.
This hybrid event allows you to participate in one of three ways:
Join Mayor Dean Trantalis, Joe Saunders, and Andrew Gordon in Fort Lauderdale at The Main Las Olas;
Watch a simulcast in our Chicago office; or
Participate virtually via Zoom.
A reception will follow in person in Fort Lauderdale and Chicago.
Featured Speakers
Dean J. Trantalis
Mayor
City of Fort Lauderdale
Joe Saunders
Senior Political Director
Equality Florida
Mike Ziri
Director of Public Policy
Equality Illinois
Hinshaw Moderators
Andrew M. Gordon
Partner
Fort Lauderdale
Laura E. Knittle
Partner
Chicago
CLE Credit
Attorneys may earn CLE credits by attending this program in person or virtually. All applications are currently pending. Please be aware that CLE credit hours are not guaranteed and may vary from state to state. More CLE information will be forthcoming once it is available.
Should you have any questions regarding CLE, please contact John Wynne, Hinshaw's Attorney Development and CLE Specialist.
Event Partner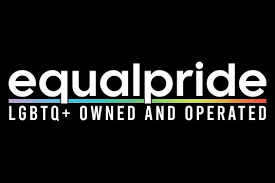 We hope you will join us!
Register: Chicago Office (In-Person)
Register: Fort Lauderdale (In-Person)