OSHA's Final Rule on Reporting Workplace Injury and Illness Data: It's Time for a Check Up
December 7, 2016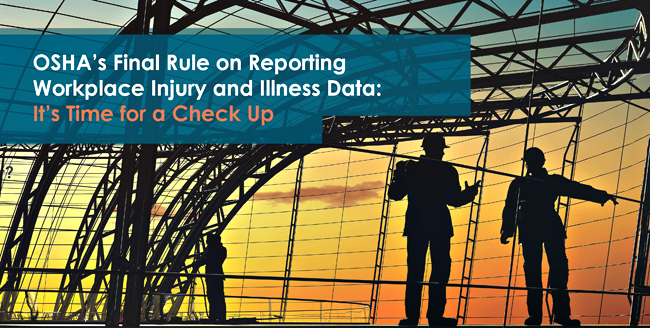 With the revised Occupational Safety and Health Administration (OSHA) rules governing how employers must report of workplace injury and illness data to the agency taking effect as early as November 1, 2016, now is the time to make sure you are up to speed and take appropriate measures. The revised rules may impact otherwise standard provisions in many employment policies, e.g. post-accident drug and alcohol testing.
Join Hinshaw Labor & Employment lawyers Aimee E. Delaney and Elizabeth Odian for an informative program focused on the revised OSHA regulations, their implications, and ways you can manage risk to your organization. Topics covered will include:
Revised rule requirements for employers of different sizes
The new notice and anti-retaliation requirements
Deciphering the rules' "reasonable" reporting procedures requirements
Increased civil penalties
Best practices
Date & Time
December 7, 2016
1:00 p.m. Eastern / 12:00 p.m. Central / 11:00 a.m. Mountain / 10:00 a.m. Pacific
Location
National Webinar
Log-in instructions will be sent to the registered participants the day before the webinar.
Who Should Attend
Business owners, in-house counsel, human resource policy decision-makers, employment and labor law specialists, front-line human resources (HR) professionals.
Continuing Education Credit
HR professionals can earn continuing education credit toward PHR and SPHR recertification. Attorneys may earn CLE credit. Applications pending.