Third Annual Sea Level Rise & Climate Change Conference
Digging for Sea Level Rise Solutions: The Economic Effects of Sea Level Rise on Corporate Decision-Making
April 4, 2019

When
Thursday, April 4, 2019
8:30 a.m. – 4:30 p.m.
Where
Hotel InterContinental Miami
100 Chopin Plaza
Miami, FL 33131

Climate change, and more particularly sea level rise, has become an urgent issue along American coastlines, along with the effects of extreme weather. The third annual 2019 Sea Level Rise & Climate Change Conference, hosted by the national law firm of Hinshaw & Culbertson LLP, will take place on Thursday, April 4, 2019 at the Hotel Intercontinental in downtown Miami from 8:30 a.m. – 4:30 p.m. (with cocktails following).
The 2019 Conference will offer a business-oriented program that will explore the Why, What, and When of successful solutions associated with sea level rise in Florida. The program will feature a full day of relevant and substantive panels and speakers featuring leaders from the real estate, finance, and insurance industries plus government and university academicians. FIU's Sea Level Solutions Center will again be active participants.
Picking up where the 2018 program discussion left off—the 2019 conference will take a deeper dive into some of the issues including the current status of sea level rise, the economic, legal, and regulatory implications and how Florida is preparing for this imminent threat. The conference will also explore how members of the business community can collaborate and partner with local and state municipalities and regulatory bodies to develop proactive solutions.
Join the conversation about the Conference on social media: #SeaLevelRise2019 and follow us on Twitter @Hinshaw
Agenda
Topics explored will include:
Whether there are practicable adjustments to architecture and urban planning that can minimize damage from future conditions and assure long term insurability
How should government, resiliency officers and the private sector work together to identify and implement solutions?
Nature-based infrastructure projects have resulted in a reduction in flood insurance costs.
Are there engineering options on a multi-county scale that could be cost effective in preserving urbanized areas?
Public-Private Partnership options - how could financing mega-projects be economically reasonable?
For owners of coastal property, and the financial institutions that back them, will the smart money exit early? When will other money get out?
Will there be affordable insurance against the risk of the weather, climate and sea level rise? What will be the impact of newly restructured flood insurance rates under FEMA's National Flood Insurance Program?
How is investment risk affected by sea level rise? What is adaptive risk?
Near term opportunities for real estate developers, financial institutions and entrepreneurs
View the latest agenda for the conference (PDF)
Speakers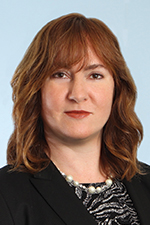 Angela H. A'Zary, Vice President, Client Risk Analytics, RenaissanceRe
Angela A'Zary is VP Client Risk Analytics and is responsible for targeted client and broker risk analytics focused outreach within the RenaissanceRe Group. In addition, she supports RenaissanceRe's government engagement efforts. Prior to this role, A'Zary was responsible for property reinsurance and insurance risk modeling at RenaissanceRe, including evaluating external models and developing internal. A'Zary has over 25 years of insurance and reinsurance experience, including catastrophe modeling, insurance pricing, reinsurance pricing, reinsurance structural analysis, reserving, reinsurance broking, capital market securitization and personal lines underwriting.
Ana C. Benatuil, Associate, Gensler
Ana Benatuil, is a registered architect and dedicated researcher, who brings a unique perspective into her projects that range in scale and industry. As an expert on Sea Level Rise, Ana is currently leading a Gensler Research Grant team in partnership with Florida International University, to explore how development codes could adapt to respond to coastal challenges in Miami and other major cities around the world. Ana serves as the Design Resilience Leader in the Gensler Miami Office, as well as the Co-Chair for the AIA Miami Sea Level Rise Task Force.
Linda Cheung, Founder and CEO, Before It's Too Late (Miami Murals)
Linda Cheung is the founder & CEO of Before It's Too Late (BITL), a nonprofit organization using arts and technology to inspire people to take action on climate change. BITL's programs include virtual & augmented reality, murals and simulation games, and they are connecting more people to the issue through empathy-driven and interactive experiences. Prior to BITL, Linda holds 9 years of corporate experience in the marketing, finance and renewable energy industries. She has also worked on international social impact projects in Guatemala, Kenya, and India, and she grew up helping her entrepreneurial family launch seven restaurants and other food industry startups. She holds an MBA degree from MIT Sloan and B.S. Economics degree from Wharton. Can we change hearts, minds, and actions #beforeitstoolate?
Laura Craft, Head of Global Sustainability, Heitman
Laura is Heitman's Head of Global Sustainability. Heitman is a real estate investment manager with $42 billion in real estate private equity, debt and securities investments across North America, Europe and Asia Pacific. She leads the firms Environmental, Social, and Governance (ESG) platform and interacts across business lines and regions to establish systematic approaches to incorporate ESG into investment decision-making and management of investments. Embedding ESG considerations provides opportunities to create value, reduce risk and enhance investment returns.
Jessica Elengical, Director, Head of ESG Strategy, Alternatives, DWS
Jessica is a Director and Head of ESG Strategy for the Alternatives business at DWS, where she is responsible for integrating an ESG framework into the investment process for each of the businesses. Within Real Estate, Jessica manages the implementation of DWS's global sustainability initiatives, including investment in energy efficiency, renewables, and resilience as well as the development of long-term energy reduction plans for the platform. Jessica joined the Company in 2015 with over a decade of energy, sustainability, and finance experience. Prior to joining the bank, she led the origination, development, and financing of large-scale solar and wind projects for a number of renewable energy start-up companies. She also held roles in commodities structuring and structured finance at Barclays Capital, JPMorgan Chase, and Standard & Poor's. She serves on the GRESB North American Benchmark Committee, the UNEP-FI's Responsible Property Working Group, and the WELL Portfolio Advisory Group. Jessica has a BA in Economics from Georgetown University and an MBA from The Wharton School, University of Pennsylvania.
Evelyn E. Gaiser, Ph.D., Professor, Department of Biological Sciences and Institute of Water and Environment, Florida International University
Dr. Evelyn Gaiser, professor of Biological Sciences, holds the George M. Barley, Jr., Endowed Chair of Everglades at Florida International University. She is an aquatic ecologist whose research is focused on understanding how algae can be used as "sentinels" of the effects of long-term changes in climate and land-use in aquatic ecosystems. She has published over 100 peer-reviewed publications and book chapters informing the protection of waterways and the progress of Everglades restoration. Gaiser leads the Florida Coastal Everglades Long-Term Ecological Research program (FCE LTER), one of only 28 such programs funded by the National Science Foundation. This multidisciplinary program studies how climate change and resource management decisions interact to influence freshwater availability, ecosystem dynamics, and the value and utilization of coastal ecosystem services by people. Gaiser facilitates advancement of science through multi-institutional collaborations and public-private partnerships, and serves on the science council of the LTER Network and steering committee of the Global Lake Ecological Research Network. She received her B.S. from Kent State University, M.S. from Iowa State University and Ph.D. at University of Georgia.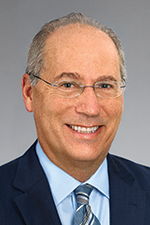 Dan Gelber, Mayor, City of Miami Beach
Dan is considered to be one of Florida's most respected voices on Florida public policy. While representing Miami Beach in the legislature, he was a leading voice on strengthening public schools and improving public safety and public corruption laws. Dan led the battle against windstorm insurance rate hikes and was recognized as a relentless champion for LGBT rights. Dan has served Miami Beach as a Florida State Representative and Senator, where he was unanimously elected by his colleagues to be their House Democratic Leader. Appointed by former U.S. Senator Sam Nunn as the Chief Counsel and Staff Director of the prestigious U.S. Senate's Permanent Subcommittee on Investigations—a position previously held by Bobby Kennedy—Dan worked on counter-terrorism issues and combated fraud and waste in government. He practices law with the firm of Gelber Schachter & Greenberg PA in Miami and is listed in Best Lawyers in America, and Chambers. Dan graduated from Tufts University magna cum laude and the University of Florida Law School where he was a national Truman Scholar.
Jane Gilbert, Chief Resilience Officer, Office of Resilience and Sustainability, City of Miami
Jane Gilbert is the City of Miami's first Chief Resilience Officer. For the last 20 years, she has created and led initiatives focused on strengthening Greater Miami through public-private partnerships. Most recently, as a consultant to The Miami Foundation, Gilbert was the primary convener and writer of the successful, unified application by Greater Miami and the Beaches to the Rockefeller Foundation's 100 Resilient Cities. She also managed The Miami Foundation's civic leadership agenda on sea level rise. Her community involvement includes serving on the City of Miami's Sea Level Rise Advisory Committee and Beacon Council's One Community One Goal Steering Committee. Gilbert holds a B.A. in Environmental Science from Barnard College and a Master's in Public Administration from the Kennedy School of Government at Harvard University.
Bill Grayson, Executive Director for the Urban Land Institute's Center for Sustainability and Economic Performance in Washington, D.C.
Billy Grayson is the Executive Director for the Center for Sustainability and Economic Performance at the Urban Land Institute, a nonprofit education and research organization that focuses on land use, real estate and urban development. As Executive Director for the Center for Sustainability, Mr. Grayson manages a team leading programs on climate risk and resilience, health and wellness, and building energy and environmental performance. ULI works with members, community leaders, coalition partners, and other key stakeholders to build awareness around sustainability issues in the built environment, and to provide our members with the tools and resources they need to cost-effectively drive sustainability into their projects and operations. Mr. Grayson has over a decade of experience leading energy and sustainability initiatives in real estate, distribution, and supply chain operations. He holds an MBA and a Masters of Public Policy from the University of Maryland and a Bachelors in Environment, Economics, and Politics (EEP) from Claremont McKenna. Mr. Grayson is a LEED AP and former Board member of the Delaware Valley Green Building Council and NAREIT Sustainability Advisory Committee.
Tom Hudson, Vice President of News, WLRN Miami | South Florida (Conference Emcee)
In a journalism career covering news from high global finance to neighborhood infrastructure, Tom Hudson is the Vice President of News and Special Correspondent for WLRN. He hosts and produces the Sunshine Economy and anchors the Florida Roundup in addition to leading the organization's news engagement strategy. As the co-anchor and managing editor of the award winning Nightly Business Report on Public Television, Tom reported on topics such as Federal Reserve interest rate policy, agriculture and global trade. Tom writes a weekly column for the Miami Herald and the McClatchy-Tribune News Service. He appears regularly on KNX-AM/Los Angeles and WBBM-AM/Chicago for commentary on the economy and investment markets. Tom graduated Phi Beta Kappa from the University of Iowa and is the recipient of several professional honors and awards for his work in journalism.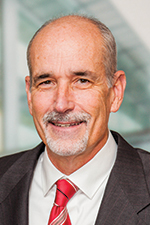 Terry Hull, P.E., Associate Vice President, Dewberry
Terry Hull leads Dewberry's coastal community practice, providing oversight for projects related to mapping, engineering, and disaster mitigation and supporting the firm's work with the U.S. Army Corps of Engineers (USACE) and the Federal Emergency Management Agency (FEMA). Additionally, he works closely with those involved in sea level rise and coastal flood protection projects along the Gulf of Mexico and Atlantic Ocean coasts. He is a professional engineer in Florida, Louisiana, North Carolina, Puerto Rico, South Carolina, Tennessee, and Texas. Previously Hull oversaw FEMA hurricane surge modeling for South Carolina, Georgia, and Florida, and a state-of-the-art approach to probabilistic FEMA flood hazard mapping of inundation from levee breaches around Lake Okeechobee, Florida. Hull earned his master's in engineering science and mechanics with a focus in fluid dynamics and coastal engineering from the University of Florida, and his bachelor's in engineering science and mechanics with a focus on bioengineering and fluid mechanics from the University of Tennessee, Knoxville.
Jennifer Jurado, Ph.D., Chief Resiliency Officer & Director, Broward County
Dr. Jennifer Jurado is Broward County's Chief Resilience Officer and Director of the Environmental Planning and Community Resilience Division where she oversees countywide climate resiliency initiatives, water resource policy and planning, environmental monitoring, shoreline protection and marine resources programs. She has been a key figure in the advancement of multi-jurisdictional initiatives with a focus on sustainable water resource management and sea level rise adaptation planning. She played a lead role in the organization and advancement of the Southeast Florida Regional Climate Change Compact, a four-county collaboration focused on regional climate mitigation and adaptation strategies, and co-leads the Compact's water resources and economic resilience work groups. Dr. Jurado earned her Ph.D. in Marine Biology and Fisheries from the University of Miami.
Amy Knowles, Deputy Resiliency Officer, City of Miami Beach
Amy Knowles joined the City of Miami Beach as the Deputy Resiliency Officer in January of 2016. Her primary area of expertise is integrating resilience into government planning and operations. Notable plans include developing the Greater Miami and the Beaches 100 Resilient Cities strategy and the Miami Beach Rising Above Strategic Plan through the Lens of Resilience (in progress), the Fort Lauderdale Vision Plan and Strategic Plan, and GreenPrint- Miami-Dade County's Sustainability Plan. Significant project management experience includes a climate vulnerability assessment of city assets, the Urban Land Institute Panel on Stormwater Management and Climate Adaptation, the Business Case Analysis of the Stormwater Program, and the National Flood Insurance Program Community Rating System. Ms. Knowles previously served as the Structural Innovation Manager for the City of Fort Lauderdale. Ms. Knowles is a graduate of Leadership ICMA, the University of Virginia Senior Executive Institute, and the Harvard Kennedy School's executive program. Ms. Knowles holds a Master of Business Administration from the University of Miami and a Bachelor of Arts in Environmental Studies from Binghamton University in New York.
Vince Lago, Vice Mayor, City of Coral Gables
Commissioner Lago is dedicated to transportation planning and enhancing South Florida's transportation system while meeting energy conservation needs and preserving the physical and social environment of the community. Commissioner Lago has shown a strong dedication to civic and philanthropic causes serving on various decision making boards including the Miami Dade Transportation Planning Organization representing the City of Coral Gables, and foundations in Coral Gables. He was recently appointed as a Board member to the Coral Gables Museum and believes in educating the community on the importance of art and culture. In his professional career, Commissioner Lago is an executive at a distinguished management and design firm which focuses on commercial construction and specializes in the construction of medical and educational facilities. Commissioner Lago has a Masters in Construction Management from the Engineering School at FIU and a Bachelors of Business Administration from FIU.
David Martin, President and Co-Founder, Terra Group
As President of the award winning, Miami-based real estate development firm Terra, David Martin leads some of South Florida's most impactful real estate developments, carefully choosing projects that have a positive impact on their surroundings and, by extension, on the people who live there. When planning a new development, Terra takes a dynamic role with the city and neighborhood to activate and maximize its potential as a community, maximizing the way in which people are able to live and work; creating new and innovative ways for the urban & suburban landscape to evolve. With an emphasis on neighborhoods like Coconut Grove, Miami Beach, Doral, Weston and Pembroke Pines, Terra has been continuously transforming South Florida into the prosperous metropolis we know today. David's strong commitment to South Florida is underscored by the company's active role in charitable, civic, arts and cultural organizations. With a unique interest in education, the arts and health foundations, David is actively involved in South Florida's civic and business communities.
Walter Meyer, Principal, Local Office Landscape Architecture
Walter Meyer is an urban designer who uses ecosystem services to create resilient hydrology and energy systems, especially in vulnerable coastal communities. In 2006 he co-founded Local Office Landscape and Urban Design (LOLA). He holds degrees in Landscape Architecture and Urban Design from the University of Florida and Harvard University, and he is a Lecturer at the Parsons School of Design in New York, NY. In 2013, Meyer was recognized by the White House as a "Champion of Change" for his work using alternate energy as a means of immediate relief and an engine for long-term economic recovery after Superstorm Sandy. He served as an adviser to the President's team until 2016. His work navigates seamlessly between professional practice, academia and humanitarianism.
James Murley, Chief Resilience Officer, Miami-Dade County
James F. Murley was appointed Chief Resilience Officer for Miami-Dade County by Mayor Carlos Gimenez in November 2015. Miami-Dade County, in partnership with the Cities of Miami Beach and Miami, joined the international 100 Resilient Cities network in May 2016. Jim has served in a variety of roles, including Secretary of the Department of Community Affairs under Governor Lawton Chiles, Chair of the Florida Energy and Climate Commission under Governor Charlie Christ, Executive Director of 1000 Friends of Florida, and Executive Director of the South Florida Regional Planning Council. Jim is a founding member of the American Society for Adaptation Professionals and Resiliency Florida.
Patrick Murphy, Executive Vice President, Coastal Construction
Former Congressman Patrick Erin Murphy is currently an Executive Vice President of Coastal Construction. He oversees Coastal's diversification and growth as the company continues its expansion throughout Florida. Additionally, he co-chairs Coastal's philanthropic arm, Coastal Cares. Patrick served in U.S. Congress, representing Palm Beach and Treasure Coast in the House of Representatives for four years (2013-2017) and was the nominee for the US Senate in 2016. After leaving office in 2017, he was named chair of the Future Forum Foundation, a nonprofit organization that researches key issues impacting millennials, such as automation, artificial intelligence and the sharing economy. During the Fall 2017 semester, Patrick was a visiting Fellow at the Georgetown Institute of Politics and Public Service in Washington D.C. and is currently a Senior Fellow at FIU. He graduated from the University of Miami and has a CPA license.
Devesh Nirmul, Vice President, Counterpointe Sustainable Real Estate
Devesh Nirmul is a leader within the energy, sustainability and resiliency space with demonstrated experiences in government and public policy, residential and commercial real estate / property management and sustainability focused non-profit organizations. He works on expanding the PACE Market in Florida, creating value-driven financing solutions for commercial building ownerships and their trusted advisors and engages relevant non-profit organizations on the strategic use of PACE financing to accelerate the uptake of energy and resiliency investments amongst private building owners. Devesh started the Miami-Dade County Office of Sustainability. He brings a mix of science, policy and strategy to the firm and sustains his effectiveness by maintaining globally recognized industry credentials. Devesh is an accredited LEED AP, a Certified Energy Manager (CEM) and Certified Sustainable Development Professional (CSDP).
Jay Phillip Parker, Chief Executive Officer, Douglas Elliman
Real estate industry leader and veteran, Jay Phillip Parker has served as the Chief Executive Officer of Douglas Elliman's Florida Brokerage since 2013. Responsible for the advancement of a leading provider of luxury real estate services across South Florida, he has successfully grown Douglas Elliman's presence in markets from Miami to Jupiter to a total of 18 offices and more than 1,000 agents. Recently, Jay was accepted to the Forbes Real Estate Council, an invitation-only community for real estate executives, where he shares his industry expertise and insights into the dynamic Florida luxury real estate market with readers of nationally recognized Forbes Magazine.
Jenny Staletovich, Environmental Reporter, WLRN
Jenny Staletovich is the environmental reporter for WLRN and has been a journalist working in Florida for more than 20 years. From 2014 until this year, she covered the environment, climate change and hurricanes for the Miami Herald full-time and previously freelanced for the paper. She worked at the Palm Beach Post from 1989 to 2000, covering crime, government and general assignment. She's reported on some of the region's major stories, including devastating red tides and blue green algae, impacts from climate change and Everglades restoration, the largest water restoration project in U.S. history. She's also written about disappearing rare forests, pythons, diseased coral and a host of other critical issues around the state. She has won several awards including the Scripps Howard National Journalism Award for Distinguished Service to the First Amendment, the Green Eyeshades, and the Sunshine State Award. Staletovich graduated from Smith College and lives in Miami, with her husband and their three children.
Michael Sukop, Ph.D., PG, CHg, Professor, Florida International University
Dr. Michael Sukop is Professor of Hydrogeology at Florida International University. He is a licensed Professional Geologist, a Certified Hydrogeologist, and a Fellow of the Geological Society of America. He has technical expertise in groundwater and fluids modeling, saltwater intrusion, and the Biscayne Aquifer. He has been engaged in Southeast Florida water and sea level issues for 15 years. He was the Principal Investigator of the $5M National Science Foundation-supported South Florida Water, Sustainability, and Climate project and is co-Principal Investigator of the $12M National Science Foundation Urban Water Innovation project. He serves on the leadership team of FIU's Sea Level Solutions Center and as Executive Board Member for the Florida Climate Institute.
Tiffany Troxler, Director of Science, Sea Level Solutions Center, Florida International University
Dr. Tiffany Troxler is Director of the Sea Level Solutions Center at Florida International University, a state university center that focuses on advancing knowledge, decision making and actions toward mitigating the causes and adapting to the effects of sea-level rise. She is a research scientist with expertise in coastal and wetland ecosystem ecology. Some of her projects include collaborative research that examines the effects of saltwater inundation on Everglades coastal wetlands, monitoring adaptive management actions associated with Everglades restoration and advancing interdisciplinary advancing interdisciplinary nature-based solutions to extreme events in urban environments. She is also collaborating on the Florida Coastal Everglades Long-Term Ecological Research program. Whenever possible, she really enjoys kayaking up the Miami River and around Biscayne Bay.
Nancy Watkins, Principal & Consulting Actuary, Milliman
Nancy is a principal with Milliman – San Francisco who manages an actuarial consulting practice that specializes in InsurTech and property insurance analytics. At the forefront of innovation in flood risk and climate resilience, her team provides state-of-the-art tools, technology, and analysis to insurers, reinsurers and technology companies in the property insurance space. Nancy is the primary contact with FEMA on Milliman's engagements to provide actuarial consulting services as part of the redesign of flood insurance products across the NFIP. Nancy is known as an actuarial thought leader on property insurance issues and received an Outstanding Volunteer Award for her work on the American Academy of Actuaries Flood Insurance Subgroup.
Additional Resources
Conference Partners








Conference Sponsors