Leigh Bonsall Appears on Newsy to Discuss Employer Rights in Dealing with COVID-19 Vaccination Status of Employees and Customers
May 24, 2021
Hinshaw partner Leigh Bonsall recently appeared on the Newsy network to discuss what businesses can and cannot do when it comes to dealing with employees and customers who have received the COVID-19 vaccination versus those who have not.
Regarding restaurants, Bonsall said that:
"[t]he restaurant has to provide reasonable accommodations or modifications to allow individuals with disabilities an equal opportunity to use and enjoy the restaurant. So, you can see that the issue here would be a restaurant is not going to know the reason why someone did not get vaccinated was because of an underlying disability, or for another reason all together. Instead of turning away all of those who have not been vaccinated, what we might see is restaurants requiring masks and social distancing for those who are not vaccinated, or you have no proof of vaccination, which would really be a type of accommodation[.]
Bonsall also addressed employer concerns regarding the permissibility of asking employees whether they have received the vaccination. She notes that, "[a]sking an employee whether they've been vaccinated or not has not been found to be a medical inquiry or a medical exam under the Americans with Disabilities Act. So that question in and of itself … that is something that's permissible[.]"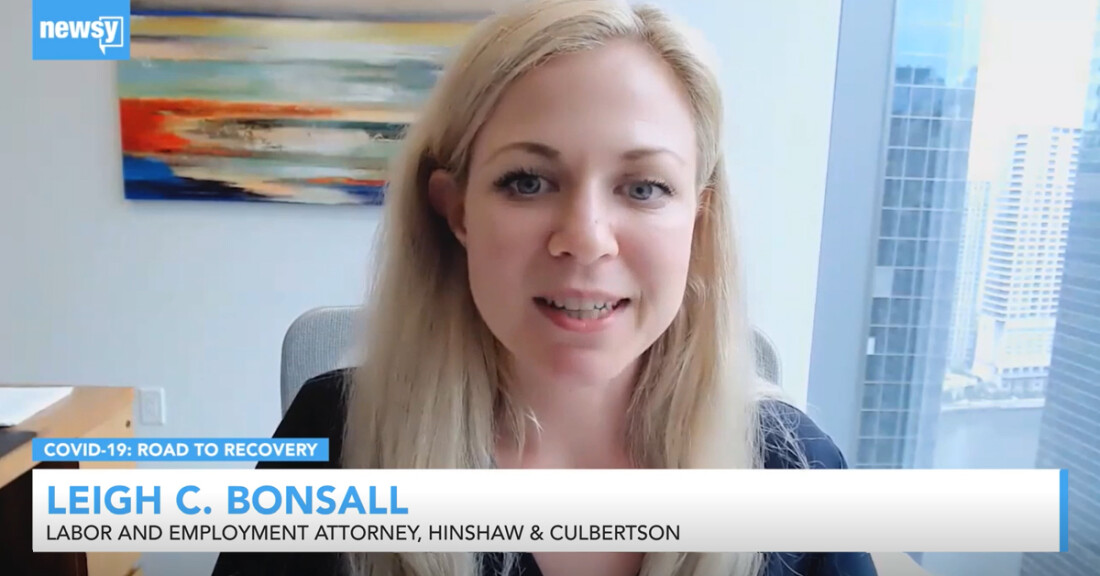 "Vaccine Rights: What Businesses, Employers Can And Cannot Do" was published by Newsy, May 19, 2021.